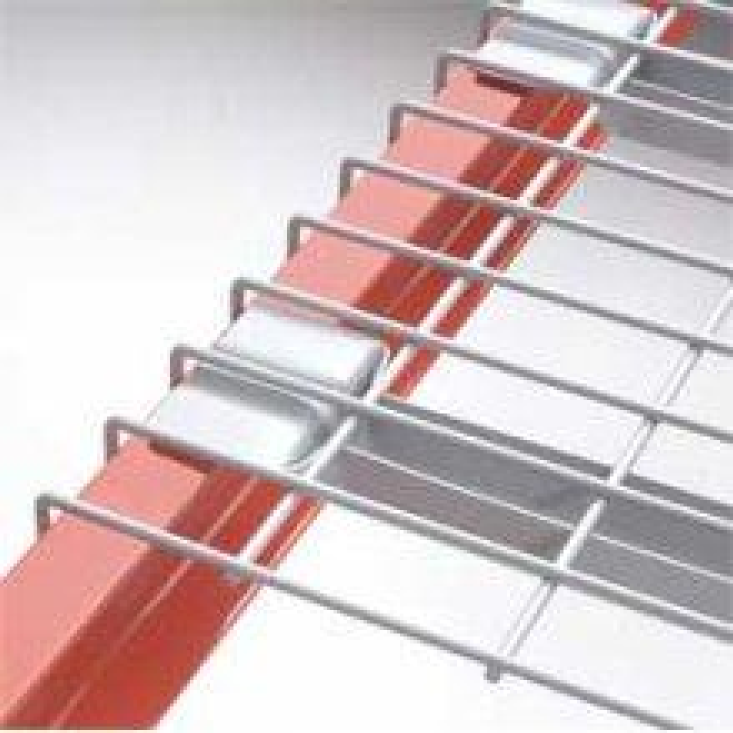 Wire Decking Adds Efficiency
If your warehouse already utilizes pallet racking, you are on the right track. Adding wire decking to your new or existing pallet rack system is the next step to take full advantage of the increased efficiency racks can offer.
Wire decks will stay strong over a lifetime of use. We offer both new and used wire decking for pallet racks.
Why Used Wire Decks For My Pallet Racking?
If you are using plywood or lumber to currently support your stored items, you should definitely consider replacing them with used wire decking. Used wire decks are much more affordable and will last longer than any other pallet support system. You wont have to worry about gaps, sagging or breaking under heavy loads.
General Benefits of Wire Decks
Whether new or used, Wire decking helps protect your valuable inventory. Designed with inverted "v-shaped" channels to allow a high load capacity and even weight distribution. No more sagging where the weight is like solid decks do. Even using solid wood planks can be unpredictable when loaded. Wire decks are much more stable.

We Have New and Used Wire Decking – Get A Free Quote – (832)748-3413
From huge spaces to small inventory warehouses, there are so many reasons to used wire decking instead of solid shelving for your pallet rack systems.
Advantages:

Provides Increased Stability
Allows more existing warehouse light through
Easy to install
High Load Capacity
Easily identify loads stored at higher levels
Helps with fire code compliance
Safer
Traditional shelving like wood, plywood, or even plastic decks, act as a watershed if your sprinklers system is activated, creating a greater danger from fire. Wire decking allows your fire protection to work properly. Also, wire decks eliminate the accumulation of dirt and debris; ideal for food or pharmaceutical applications.
Call Massey Rack for more information about wire decking for your pallet rack system today at (832) 748 3413 or Contact Us for a free estimate. We'll provide affordable solutions that meet your needs with the speed you can rely on.