The Storage Solutions For Houston and Louisiana Businesses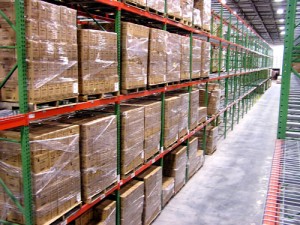 Pallet racks are the most popular and versatile way to best utilize your warehouse space. We offer both New and Used pallet racking, specializing in the Greater Houston and Louisiana Metro areas. This solution is great for everything from palletized products, loose boxes, vertical bins, and a wide variety of stored goods.
Why Choose Massey Rack?
Experience makes the difference. When it comes to pallet racks and industrial warehouse rack storage, we have the answers. If you want the best solution for your warehouse storage need, Call us Today. We're ready to help!
Need New or Used Racking? – Get A Free Quote – (832)748-3413
We offer Teardrop Selective Pallet Rack. This popular type of warehouse rack is available with either bolted or welded frames. Which one is best for you? The company's patented beam-to-frame connection creates the most rigid and reliable structure available. It also provides exceptional protection against damage, tampering and accidental disengagement. The company uses only high-strength steel certified to meet the strictest specifications. All weld operations are controlled through advanced robotics or performed by welders certified to AWS Standards.
Advantages:

Direct access to each pallet.
Simple stock management
Adapts to any product volume, weight or size
Cost savings by using Wide Span beams with selective end connectors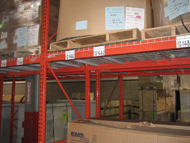 The durable powder coating and baked enamel finishes ensure long life under even the most demanding conditions. Selective pallet rack can be configured for a variety of uses. Double-depth racks can be installed for increased storage capacity which allows one pallet to be stored in front of another on each side of the aisle (requires a deep-reach truck). It can also be used in the construction of rack supported buildings. Visit our Needs Profiler tool to help define your unique material handling requirements.